Today is Family Day here in Canada, so I thought I'd take a few minutes to stray from my normal bookish topics, and talk about my family.
I have the best family ever. I was lucky enough to grow up in a very loving home with a mother, father, and older brother. My brother Jamie is ten years older than I am, but we've always been very close. He wanted a baby sister, and he loved me before I was even born.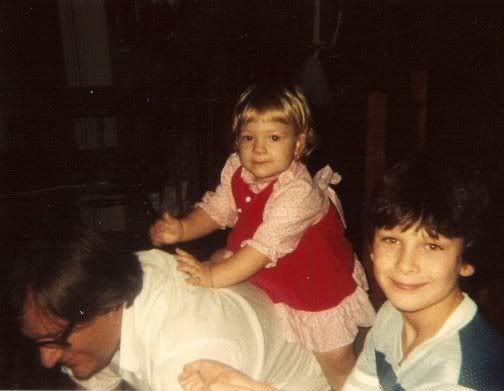 My dad, me, and Jamie
One of my favorite stories that my parents used to tell me all the time was of the day I was born. It was the last school day before Christmas break, and I was born early in the afternoon; just a few hours later, my mum gets this call in the hospital from one of Jamie's teachers saying he wouldn't get on the bus to go home until he could tell his friends that he had a baby sister. Funny thing is, my parents didn't know whether I was a boy or a girl - Jamie just really wanted a baby sister! I always wondered what would have happened if I'd been a boy. My dad probably would have ended up going to pick Jamie up from school because he'd have refused to get on the bus! But that set the precedent for Jamie's and my relationship - we've always been there for each other.
When I was eight, my dad was diagnosed with leukemia, and the next two years were hell on my family. He was in and out of hospitals, both here in town, and two hours away at the cancer hospital. There were times when he was in the hospital for weeks. He took chemotherapy, and had a bone marrow transplant, but after two years of suffering, he lost his battle.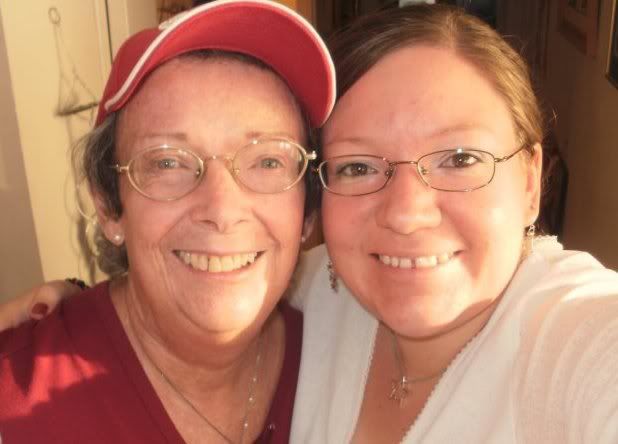 Mum and me a few years ago
I had to grow up very fast because of my dad's illness and death. I knew my mum needed me, and I had to be strong. My dad's death brought my mum and I closer, and we've been best friends for as long as I can remember. My mum is the most loving, caring, generous, patient person you'd ever hope to meet. All my friends love her, and growing up, most of them wished she were their mother. In fact, all my friends still call her Mum to this day.
Then there's my Grama. Ahh, Grama. Everything my mum learned about being an incredible, selfless, loving person, she learned from my Grama. She and I were kindred spirits. I was the baby of my small family by a huge margin, with my brother being ten years older, and my two first cousins being sixteen and twenty years older. I got to know a different side of Grama than my brother and cousins did. They saw her in her home, active, cooking and baking, and going places. By the time my memories kick in, she and my Poppy were already in retirement homes. But I spent a lot of time with them, and then with just her after my Poppy died (which, ironically enough, was 14 years ago today). I could talk to her about anything, and know she wouldn't judge. We would sit for hours and talk about everything imaginable, and I loved hearing her stories from when she was younger and the world was so different.
When my Grama died last August, she left a huge hole in our hearts. It was like a bright light went out in the world, and everything's been a little darker without her. Everyone else seems to have moved on, but for my mum and I - the ones who spent the most time with her and knew her best - things haven't been the same. Next to my mum, my Grama was my biggest fan and supporter, and I've missed that the last few months as my dreams of being a published author have finally come true. She would have been over the moon excited and proud, and she was right up until the day she died. Even as she lay in the hospital bed, she asked me questions and wanted to know how the book was coming. She was amazing.
Me, Jamie, Amanda
To round out my family, we go back to Jamie and his family. Almost twelve years ago, he met Amanda. Amanda and I had our differences for many years, and we struggled to find common ground, but now she's one of my closest friends. And together, Jamie and Amanda gave me the lights of my life, my nephews Noah (9) and Logan (2). Those little boys bring so much joy to our lives, and I love them like they're my own. In fact, sometimes I pretend they are mine lol…Amanda even calls them my Mimi Mes because they look and act more like me than her. They are the sweetest pair; it's impossible not to smile and laugh whenever they're around.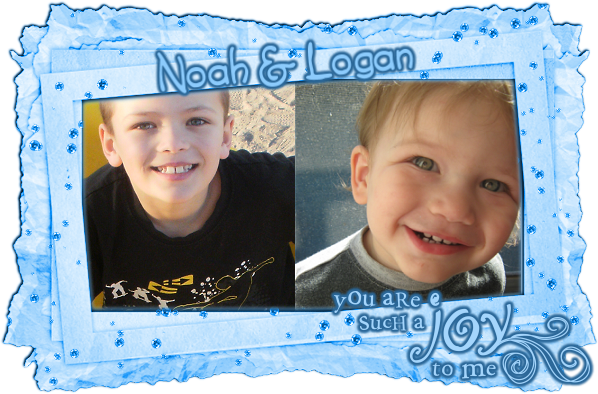 So that's my family. I also have about a thousand aunts, uncles, and cousins on my dad's side (he was the youngest of 16 kids), but most of them live across the country and I haven't seen them in years, although I keep in touch with my aunts by letter. I do have one cousin who lives about an hour away who I talk to regularly, and she and I have become very close over the last year. I'm also really lucky to have friends that I consider family - people I've remained friends with since childhood, who were always part of my life in some way and became part of my family.
What's your family like? Who are some of your favorite family members? Are you close with your blood family, or did you create a family of your own as you got older - or both?